Community Shop Day Program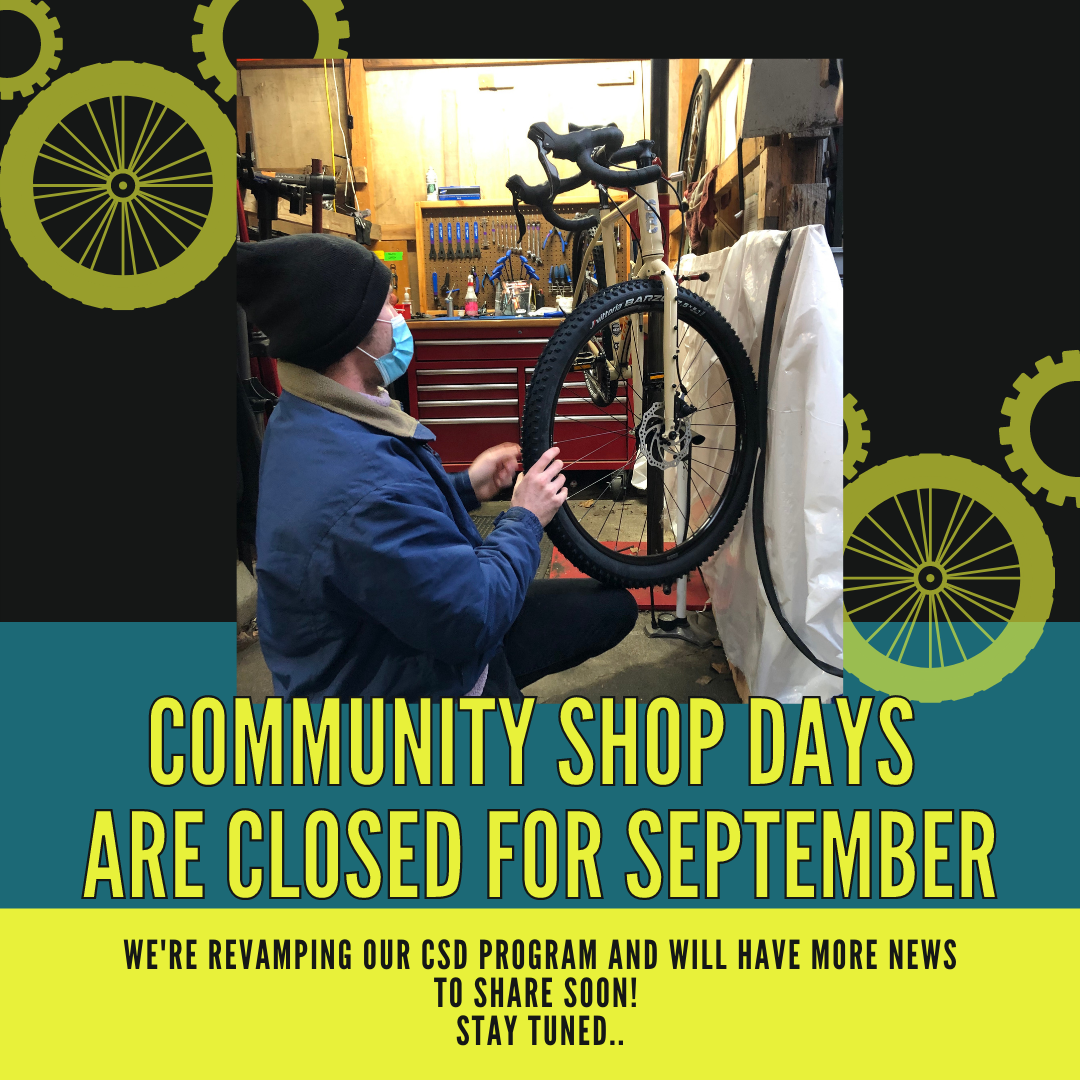 We'd love to hear your feedback on how our programs work (or don't work) for you! We are taking the month of September to make some changes to our Community Shop Day and would appreciate any input you might have.
Please contact [email protected] with your recommendations!
------------------
Every Friday and Saturday you can bring in your bike and fix it yourself with the guidance of mechanics and Volunteers there to help you and answer questions.
Tool use and advice are free for members or $5 per session for non-member.
Check out our Memberships to learn more about member benefits!
Sessions are first come, first serve or by appointment. 
Fridays and Saturdays
12pm-2pm
2:30pm-4:30pm
Call 360-643-1755 to set up an appointment!