Tour de Forts
SAVE THE DATE __ 2022 Tour de Forts __ Saturday, October 8, 2022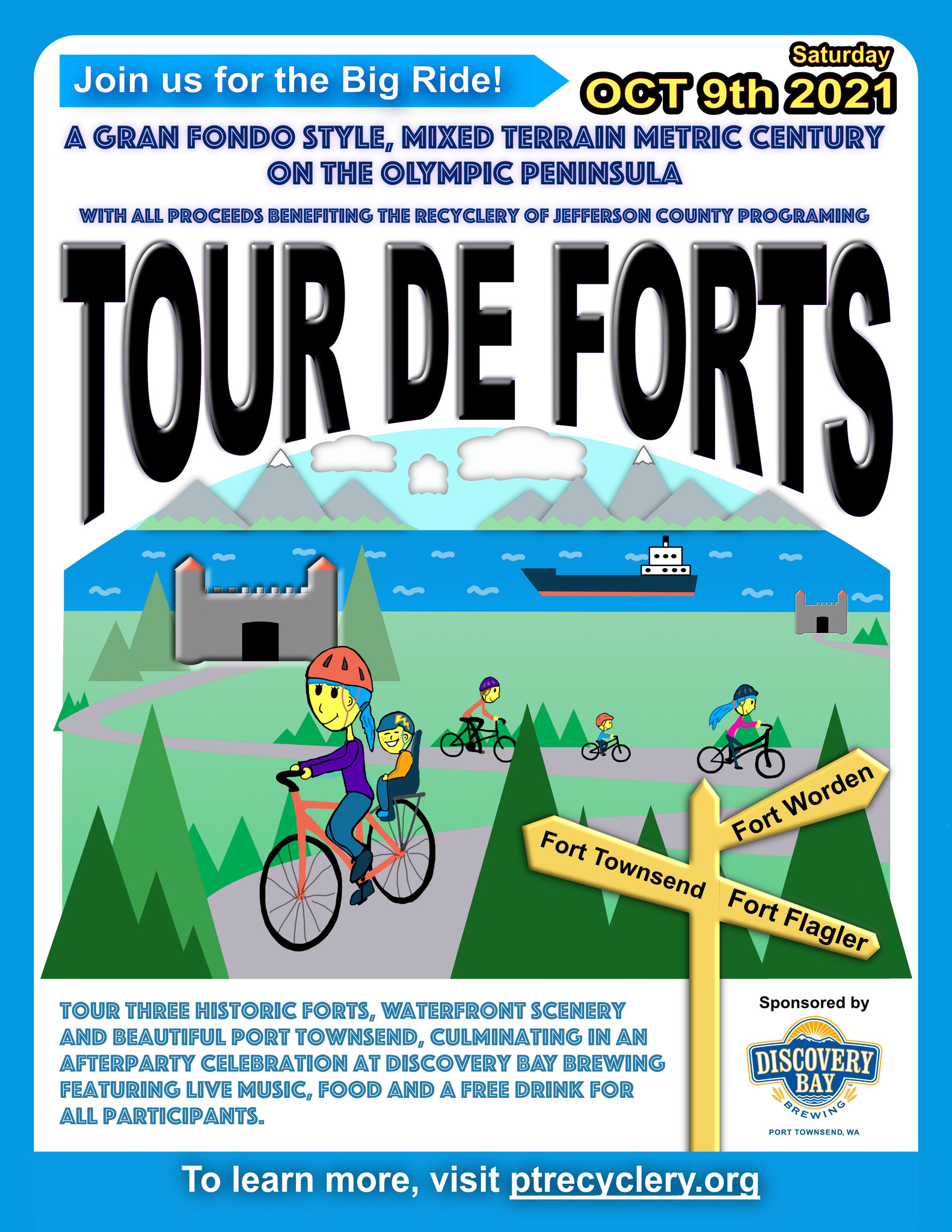 Join us for the Big Ride on Saturday, October 9, 2021!
A Gran Fondo style metric century on the Olympic Peninsula with all proceeds benefiting The ReCyclery of Jefferson County programing. 
Tour three historic forts, waterfront scenery and beautiful Port Townsend, culminating in an afterparty celebration at Discovery Bay Brewing featuring live music, food and a free drink for all participants.
Primarily a road ride with sections of gravel and hard pack. The ride is predominately self supported with some snacks provided at the start and the option for riders to check back in after the first 14 miles. Afterwards riders can rely on several small business for servicing. Turn-by-turn navigation will be provided through Ride with GPS with printable maps available. 
Two shorter loops (25 & 13 miles) will also be available to participants.
This years' event will implement a staggered start, grouping riders into one of several start times for a "big ride" feel and the goal of having participants finish at a similar time. All start times will have a recommended pace, but ultimately the rider decides where to self seed. 
This year's event is also designed to have a much lower impact on the environment, predominantly through the reduction of carbon output from vehicles used to mark the route and service support stations.
Generously supported by